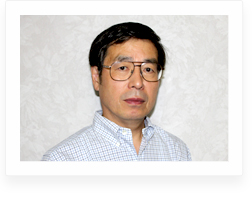 LET United Inc.
President Kenji Kaneko
Former Executive, Senior Managing Director, general Manager of Research Div, Nihon Pharmaceutical Co.Ltd.
Metropolitan Bio Network Japan
coordinator
TMS Co., Ltd. adviser
PRIME INC Partner
Eurojapan Marketing Limited
Associate Director

Recently, each industry changes by the technological innovation in the various field of each industry, introduction of IT greatly.
Therefore, it is not exaggeration even if I say that it leads to reduction of the business to miss these techniques or to be delayed.
A wave of the globalization flocks for during these past ten years, e.g., pharmaceutical products industry when it will not be late for this innovation and global business, and, in the Japanese pharmaceutical company, items purchasing the foreign countries company by mergers and acquisitions increase.
It is with the times when competition cannot survive it as a global company when the relatively conservative pharmaceutical companies of Japan do not promote it in pursuit of various business model anymore.
Furthermore, in global, the mergers and acquisitions within the higher ten companies are going to be promoted, too.
In the background, the companies come to have to extend a scale including the expansion of the sales network at the same time by the lack of the new product candidate material and the narrowing of the business domain,
The need of the change of such a business model is the situation that competition for speed of the innovation to cope with speed of the innovation by quick IT, electronics, the information industries are intense every day, and is performed not a thing limited to pharmaceutical products industry.
In the LET United, we support the brand new technique in various fields, the utilization including the technique that I was able to be buried among as well as the support in the field of life science.